Stallion Pumpers Lube 3 oz.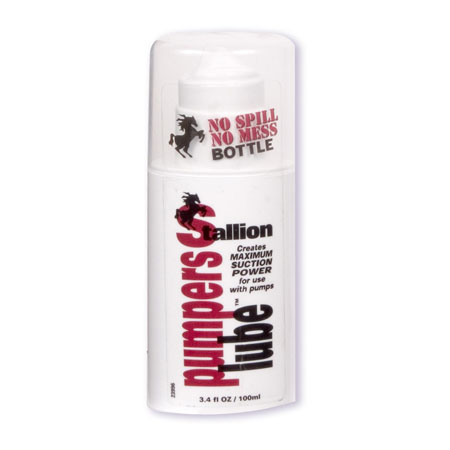 Using a good and proper lubrciant designed specifically for use with a penis pump can make the difference between sucess and results or a sore hand! Thick formula that is perfect for creating a good suction seal on penis pumps, Stallion pumper's lubrciant comes in a no spill, no mess bottle for easy dispensing. Comes in a 3 ounce / 100 ml bottle.

To use, apply a small amount of penis pump lubricant to the ring at the base of the penis pump cylinder and then place the penis pump over the penis, nestling it snugly at the base of your shaft. If desired, you can put the lubricant directly onto the base of your penis. Make sure that you circle around the base of your penis and cover it entirely to assure a good seal for good suction.

Do not use too much lube becuase the penis pump cylinder will slip and it will be more difficult to keep it in place. A little lube goes a long way! Pump up your penis and enjoy the added comfort, strong suction and large results.
$10.99