Power Delay Cream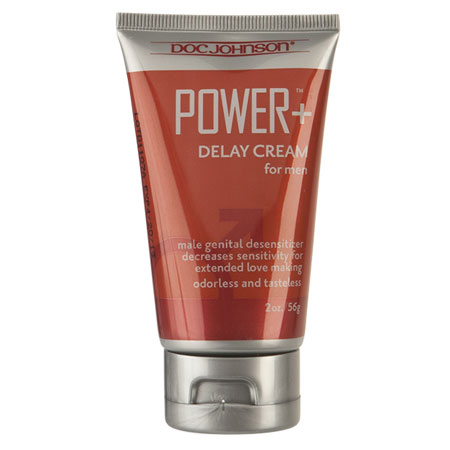 A 2 ounce tube of safe topical numbing anesthetic penis cream used to prevent premature ejaculation during sexual intercourse or masturbation.


What is Delay Cream?
A mild and effective non-toxic topical penis desensitizer in a vanishing cream base, water soluble, odorless and tasteless. The active ingredient is 7.5 percent benzocaine, a numbing agent that mutes sensation on the skin when applied.
It's not going to completely numb the penis, but it you will feel a slight reduction in sensation after it absorbs into the skin which takes about 5 minutes. Benzocaine is the same ingredient used in dentistry to numb gums before procedures. It's safe to use and safe to ingest, hence it's application in dentistry.
How to Use
Apply a few drops around the tip of your penis, spreading down the top half of the shaft. Wash your hands or your fingers will become numb too. Wait at least 5 minutes for the numbing to take effect. It will absorb into the skin during this time, vanishing completely. Then proceed to enjoy sex and get ready for longer lasting love!
Your partner won't be numbed unless you have intercourse immediately after the delay cream application, it's important to wait at least 5 minutes to prevent spreading the numbing agent to your partner!
$12.99