Erectile Dysfunction and the Link to Heart Disease

Mainstream medical advancements have proven a link between erectile dysfunction and heart disease. The cause of both health conditions is closely related. Heart disease is the hardening of plaque in the arteries, and erectile dysfunction is by a buildup of plaque in the artery traveling through the penis.

Since the penile artery is much smaller and requires less blockage to see the physical effect, ED it is a common precursor to heart disease. Other conditions linked to ED include hardening of the arteries, kidney disease, multiple sclerosis and diabetes. The common link between these conditions impairs blood flow and disrupts the nervous system.

Erectile dysfunction is when blood flow to the extremities (including the corpora cavernosa - penile tissue) is interrupted, preventing the penis from becoming erect. As a result of the ED & symptom relationship, we suggest every man with erection difficulties obtains a medical evaluation. Some men believe it is an embarrassing topic to discuss with your doctor. Keep in mind it is worse to die from a treatable condition, that visit may just save one's life.

Eating healthy protects the body from illnesses, including cancer, and keeps the system functioning properly. Nutrition is the provision to obtain the minerals, elements and vitamins necessary to support life. Using a penis pump is an excellent way to assist the body in producing an erection allowing one to enjoy sexual intercourse.

Men must be aware that eating healthy and using a penis pump are activities for the maintenance of a healthy lifestyle, but should not be the only actions taken. The first step upon experiencing erectile dysfunction should be a consultation with a doctor. Scan through this checklist before the appointment to prepare mentally for the visit. Vacuum therapy is a band-aid solution unrelated to other underlying medical causes.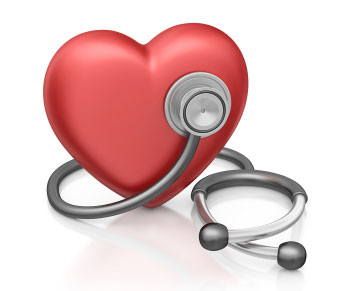 One of the most comprehensive studies that revealed the ground-breaking results is the
Massachusetts Male Aging Study
on erectile dysfunction. Although this document is highly technical the main results state the incidence of ED on a sliding scale according to age. Older men are more likely to have ED - approximately 70% of men at age 70 compared to 40% of men at the age 40.
An increase of erectile dysfunction with age is not necessarily correlated to heart disease; however, a younger man will have a higher incidence of heart disease if erectile dysfunction is present. Men with ED experience a 25% greater risk of developing a heart condition. The probability of senior men developing ED may not be related to an underlying medical condition; the chances simply increase with age. We back the results of this study, 75% of customers are men over the age of 60.
Regardless of age, it is a good idea to get checked out by a doctor if one requires vacuum therapy. "
Better be safe than sorry
" is a valuable life motto!
As if men need any more evidence how exercise can help the body, there is a proven link between increased physical activity and reduced erectile dysfunction, which again, relates to blood flow in the body. Another side benefit from purchasing a penis pump? Sexual intercourse is great physical activity which can easily burn over 400 calories per half hour! This includes foreplay, oral sex, massaging and kissing so with your penis pump at your side, get busy in the name of better health!
An erection occurs when the corpora cavernosa (penile tissue) is engorges with fluids. If a man can not get an erection, it indicates blood flow interruption in the body. When one is aware of the physiological process of becoming erect, common sense can see the link between erectile dysfunction and heart disease. Your physician will be able to rule this out so make sure to schedule an appointment today.