ID Sensation Warming Lube 4.1 oz.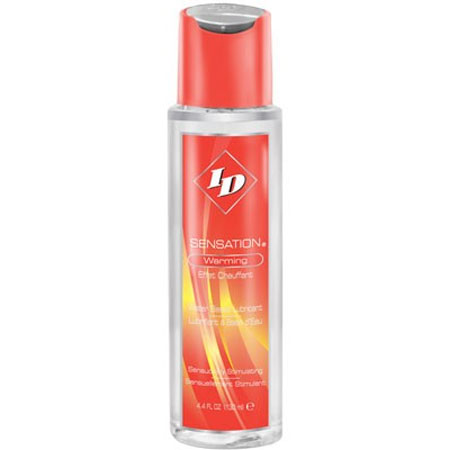 This is warming lubricant for those who want a little more sensation. This water based lube warms on contact giving a heated sensation to your penis pumping experience. Great to use before sex, you can continue using this warming lube to enhance love making with sexy, sizzling sensations. It is fully latex compatible. Safe, non-toxic, non-staining formula comes in a 4.1 ounce bottle.

To use, apply a small amount of lube to the ring at the base of the penis pump cylinder and then place the penis pump over the penis, nestling it snugly at the base of your shaft. If desired, you can put the lube directly onto the base of your penis. Make sure that you circle around the base of your penis and cover it entirely to assure a good vacuum seal and your comfort.

Do not use too much lube because the penis pump cylinder will slip and it will be more difficult to keep it in place. Pump up your penis and enjoy the added comfort, warm sensations, strong suction and large, solid erection!
$14.99