ID Sensation Warming Lube 4.1 oz.
A popular brand of warming lubricant for couples who appreciate a little more sensation. This water based lube warms on contact giving a heated sensation to the penis pumping experience. Great to use before sex, continue using this warming lube to enhance lovemaking with sexy, sizzling sensations. Comes in a 4.1 ounce bottle.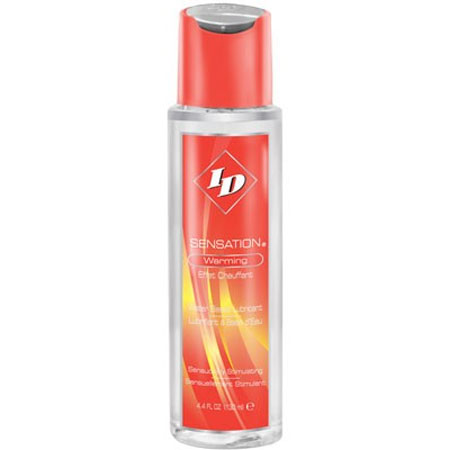 Heated Passion
Traditionally sold to couples to use during sexual intercourse, we think this brand effectively doubles as a penis pump lube too. It is water based and warms on contact. Prevents the chilly and sometimes unpleasant cold first impression when a man slips the flaccid penis into the sleeve. Rub a little around the perimeter of the sleeve; wipe your finger around a few times to activate the warmth. It is even safe to use with latex sleeves.
Powered by Nature
ID Sensation warming lubricant features
Guarana Leaf Extract
to boost energy and enhance blood flow to the area, which can help in maintaining a solid erection. The partner will enjoy the warming feel also benefiting from enhance blood flow; each erotic touch is heightened!