H20 Thick Gel 8.5 oz.
Newly released thick water-based gel lubricant for men. A little goes a long way; it takes a long time to dry out since this formula has a significantly high viscosity level. A man may even be done penis pumping before the need to re-apply.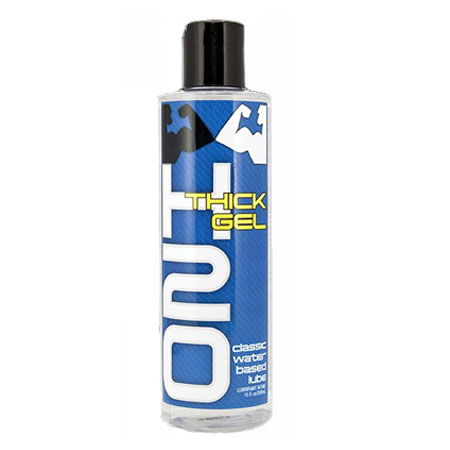 Versatility & Additional Use Ideas
This lube also is great for sexual intercourse & masturbation offering the same beneficial mess-free properties. It is not sticky either, an innovative brand that is popular for couples' use in the bedroom. We think H20 brand is perfect for penis pumps due to the thickness, and as such, we highlight its effectiveness for the pumping process.
Condom compatible, and compatible with latex and silicone sleeves. All-purpose personal thick gel lubrication minimizes the mess that traditional liquid lubricants can cause. Comes in a 8.5 ounce bottle.