Colt Penis Pump Lube 9 oz.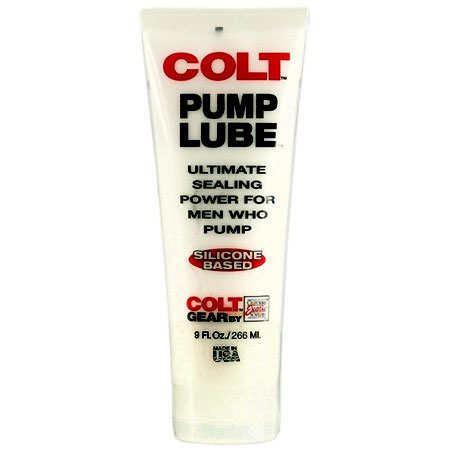 Using a good lubricant that is designed specifically for use with penis pumps can make the difference between success and results or a sore hand! Colt penis pump lube is a silicone based forumla that provides ultimate sealing power for men who pump. Extra thick formula for extra thick results! It comes in a 9 fluid ounce, 266 ml tube.


How to Use:
Apply a small amount to the seal at the base of the penis pump cylinder. Also apply a thin coating to your penis. This will help ease the seal around your skin as the erection grows, letting it slide with your skin preventing uncomfortable shifting and friction. Place the penis pump over the penis, nestling it snugly at the base of your shaft. Make sure that you circle around the base of your penis and cover it entirely to assure a good seal for good suction.
Long Lasting Lubricant
Do not use too much lube because the penis pump cylinder can slip and be difficult to keep in place. Since it is silicone based, a little lube goes a long way! Pump up your penis and enjoy the added comfort, strong suction and large results.
$12.99