$5.99
Latex penis ring with solid beads inside, roll it down your shaft to keep your erection firm. Stretches mildly for comfort.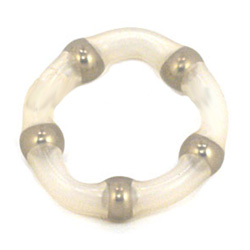 $8.99
A silicone penis ring that will be perfect for a smaller man. Not very stretchy, but perfect for maximum erection control.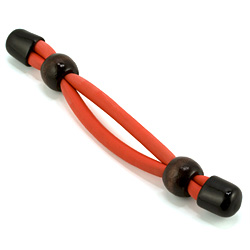 $7.99
A rubber cock band with two adjustable beads to maintain your perfect size. Slide it to the base and push the plastic beads inwards.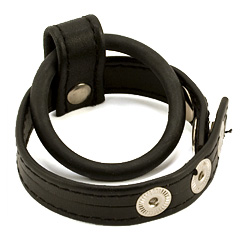 $10.99
A stylish leather choice offering three snap adjustment around the scrotum and a thicker rubber hoop for the base of your shaft.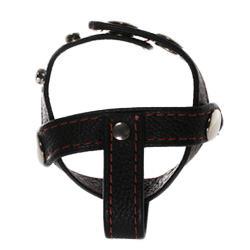 $14.99
Grabs everything and pushes it together resulting in a delightful feeling for you with an attractive look your partner will enjoy.

$7.99
Super stretchy and very comfortable. It has one of the loosest fits of any rings we sell but it's suitable for sexual pleasure.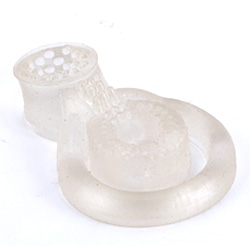 $8.99
Superior comfort and soft support come together in this squishy silicone erection ring. Features a pleasing clitoral stimulator.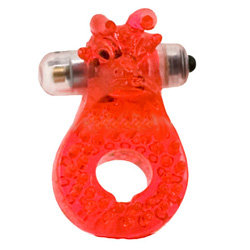 $21.99
Incredibly thick and squishy soft, this wonderful wireless vibrating ring is a perfect sex toy for couples to enhance your sex life.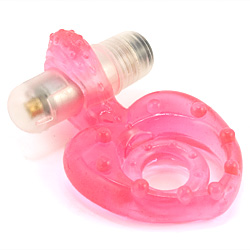 $16.99
A sexy cock ring for him and for her. The bullet vibrator stimulates her while the silicone straps keep him erect and ready to please.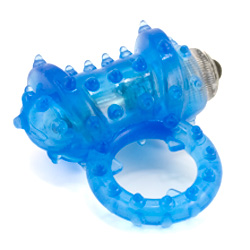 $19.99
Hands-free cock ring vibrates for extra arousal. Features unique design for your partner's stimulation and is stretchy for comfort.